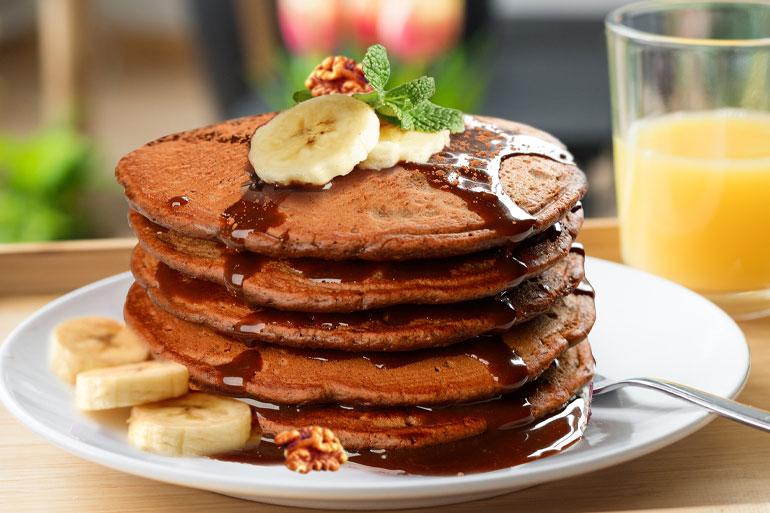 Choco Pancake
Prep time: 15 Minutes
Cook time: 25 Minutes
Total time: 40 Minutes
Servings: 6
Craving for a quick snack? Try Pillsbury Pancakes now!
---
Ingredient List
1 cup Pillsbury™ Choco Pancake Mix

1½ cup Milk

2 tbsp Melted butter/oil (as per preference)
Preparation
In a medium sized bowl, mix Pillsbury™ Choco Pancake Mix and milk water gradually until the batter is uniformly blended. Add melted butter/oil to the batter and blend it in the mixture.
Make sure there are no lumps formed while blending the mixture together. The batter must be of a little less than medium consistency.
Heat the pan on medium flame and grease it with oil.
With a ladle add ¼ cup of batter in the centre of the pan and spread it in a circle. Once it turns golden brown flip it to the other side. When both sides are golden brown, remove the pancake in a plate.
Serve Pillsbury's Choco Pancake with your favourite fruit toppings or honey.