Meet Doughboy!
Meet our adorable Pillsbury™ Doughboy, mom's helper in the kitchen! He was named Poppin' Fresh as a nod to the quality and freshness of Pillsbury products. With his signature giggle, hoo hoo, our blue-eyed Doughboy rules the hearts of kids and parents alike. With his chef's hat, neckerchief, and an infectious smile, the doughboy can be seen happily helping Pillsbury cooks in the kitchen.
Brand Messaging
The pioneer of packaged atta in India, Pillsbury™ is immensely popular for its easy and freshly baked meals in minutes.
At Pillsbury™, we believe in helping families make memories through food. We strive to make these homemade moments extra special through our products and recipes, by making cooking and baking easy, affordable, and convenient.
Find out more >
History of Pillsbury
1869
Starting off with a few flour mills on the banks of the Mississippi River in 1869, Pillsbury™ has travelled a long way into the hearts of moms and children all over the world.
1996
Pillsbury™ arrived in India in 1996 with the promise of long-lasting soft rotis and became the pioneers of packaged atta. With its Chakki Fresh Atta, Pillsbury™ brought convenience to the home. It was an instant hit with moms and kids alike. With quick and nutritious meal solutions, Pillsbury™ soon became a household favourite in India.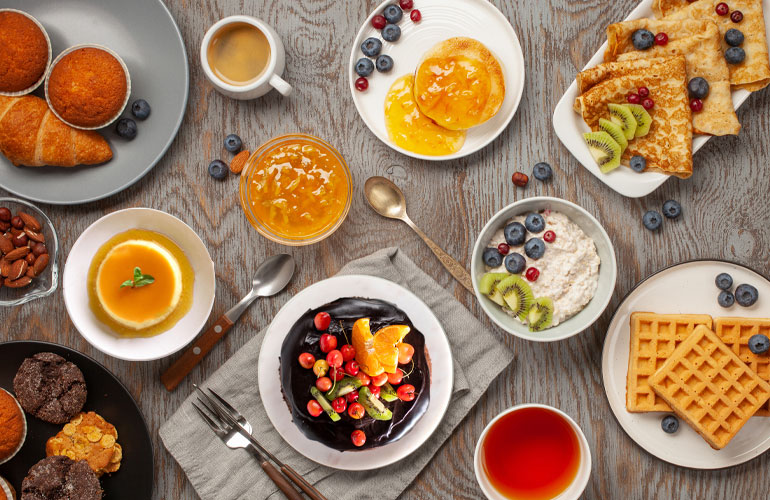 Today
Keeping up with the tradition of making memories through food, Pillsbury™ adopted new technologies and has evolved into a modern company, putting the customer first and delivering high-quality products.